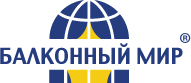 Your language

Welcome:

г. Санкт-Петербург
ул. Г. Симоняка 10а

OPENING UP NEW SPACES!

Call:

+7 812 244 - 43 - 38




Write:

ip@balkonmir.ru
Navigation: Главная /

Special Offer
Special offer:
*Dear clients that the special offer was not persuasive, convincingly we ask you to inform at the contract conclusion on your desire to receive a gift. If at the conclusion of the contract you have not informed on desire to take advantage of a special offer, we will consider it as your refusal of gift reception.